Personalized logo Activated carbon masks outdoor mask for cycling and exercise individually packaged reusable ffp3 with valve washable
cyclingmask
Personalized logo Activated carbon masks outdoor mask for cycling and running individually packaged reusable ffp3 with valve washable
Amazing!
1 pc masks can be personalized!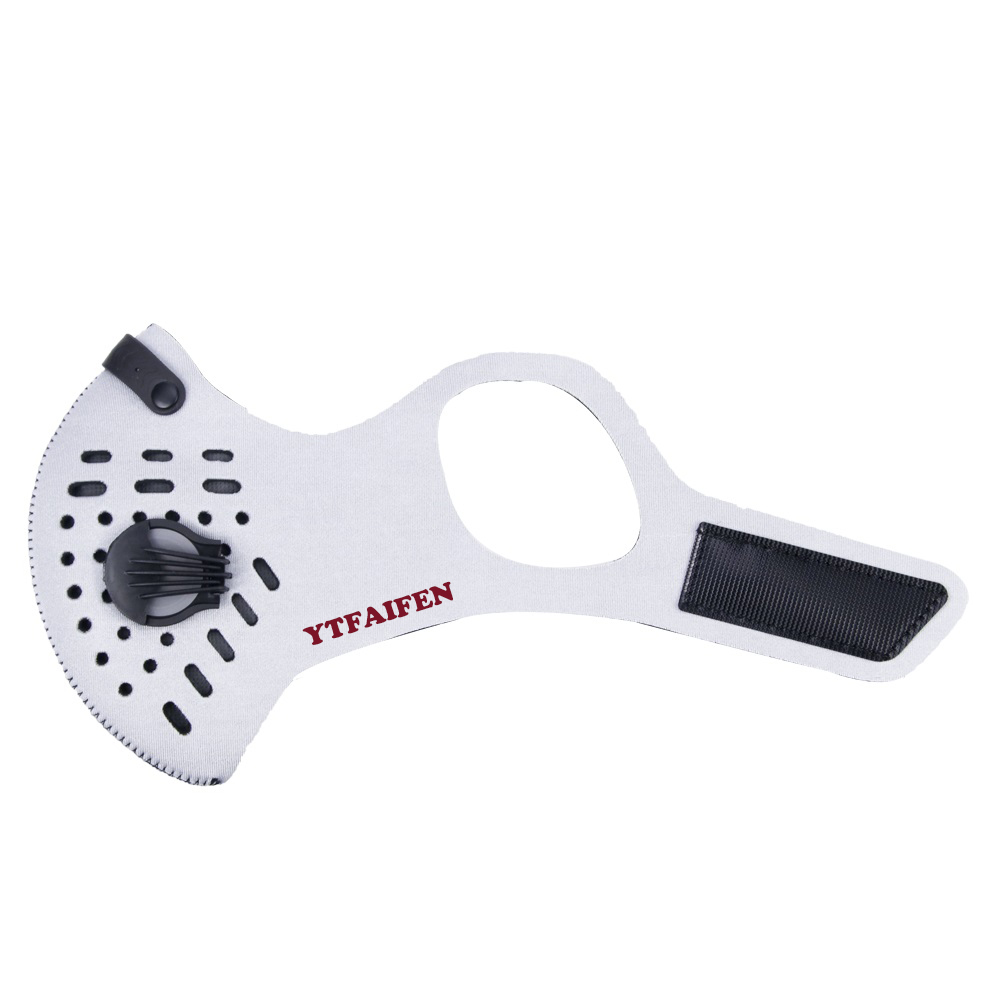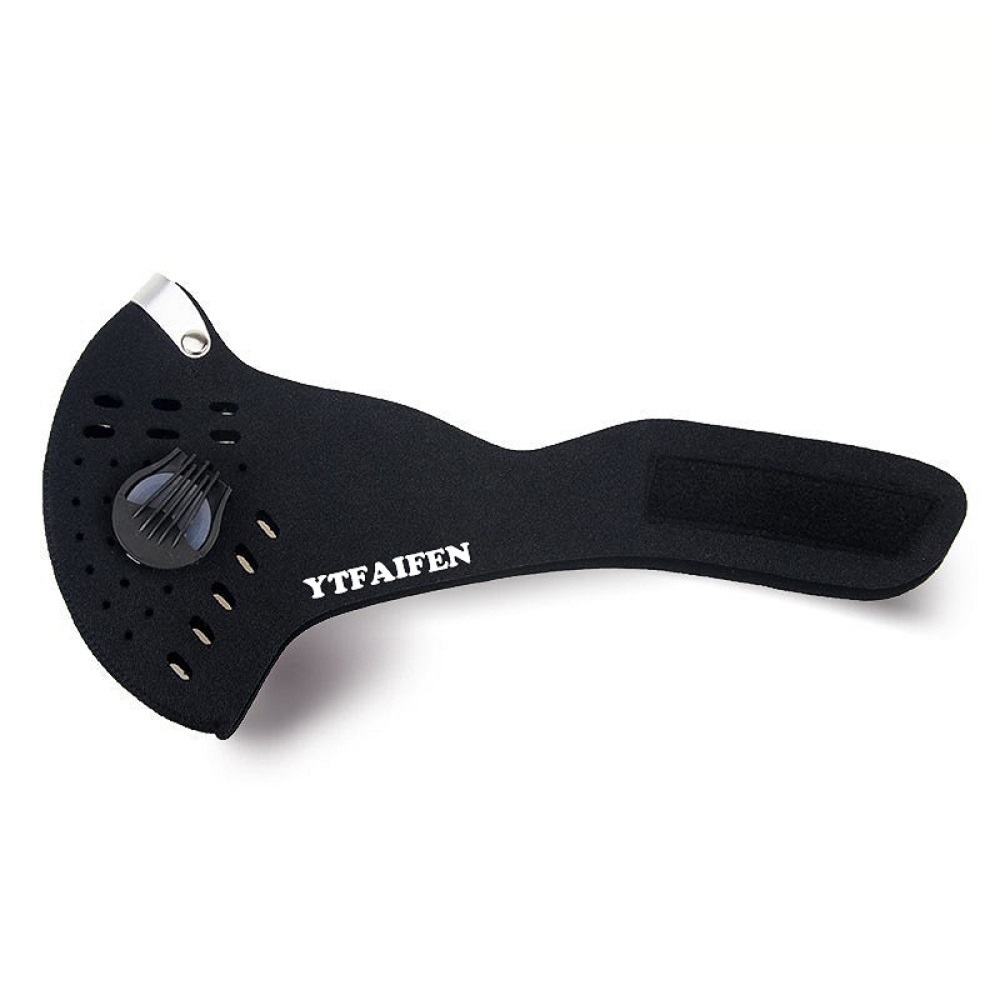 100% satisfaction guarantee, 100% professional customization! With no worries!

Note: After placing the orders by customized link, please note or send us the customized logo or patterns you want, tell us your special requests, and we will give you the best solution and the bset artwork!

If you have any bigger orders or customized requirements, please contact our manager whatsapp/wechat/mobile: +8618754579580, thank you for your cooperation!

Comparing to other's cycling masks below:
OURS CYCLING MASK SHOW BELOW:
Activated Carbon Mask Cycling Sports Running Outdoor Face Masks Filter Half Carbon Bicycle Bike Mascarilla Polvo Training
Please be kindly noted,the listed product is produced and distributed abroad and subject to the laws of its country of origin.
What is the YTFAIFEN Cycling Anti-Pollution Face Mask?
The YTFAIFEN Mask against air pollution, smoke, exhaust gas, dust,protection and healthy breathing for the entire family.
Our Mask filter system can filter most of pollution,dust, smog,smoke,gas,air etc .
What is included with my YTFAIFEN Mask?
Top quality neoprene face mask with several designs and adjustable size
Activited carbon particulate filtration system;2 pcs Active Carbon Filters, which is designed to last up to 120 hours
Nose clip to prevent slipping; 2 Exhaust valves to release build-up of moisture and CO2, keep healthy breathe.
Comfortable, conform to facial contours, more stretchable, better sealing, suitable for high temperature and low temperature environment, low suction resistance, effectively filter the fresh oxygen inhaled during exercise, and then insert filter to resist harmful substances in all directions. Protect our breathing safety.
Please note that there may be a slight discrepancy between size measurements and actual product.
The color of the item might appear slightly different because of different screen display settings.
In no event shall we be liable for any direct, indirect, punitive, incidental, or consequential damages arising out of or associated with the use or misuse of the product featured.

Activated Carbon Mask Cycling Sports Running Outdoor Face Masks N99 Filter Half Carbon Bicycle Bike Mascarilla Polvo Training
Cycling mask Sports Running Outdoor Mouse-muffl Activated Carbon Filter Dust Anti Pollution Pollen Allergy Filtration Exhaust Gas ski training facemask bike half face fitness bicycle air black cloth maska antysmogowa smog winter workout bisiklet maskesi sport mesh kar pm 2.5 riding trening military maske men samurai dustproof cover na twarz gas cs army skimaske summer smogowa paintball man tactical wind neoprene do biegania rower fishing warm scarf biker snowboard thermal snowboard protectors army full antrenman treningowa motorcycle 3d
Tags: ytfaifen n 95 mask, ytfaifen washable pollenproof masks, ytfaifen n99 activated carbon filtration mask, ytfaifen activated carbon filters cotton mask, kn95 mask fda
If you want to know more products, we have: protective mask, sport face mask, surgical mask
ByRoy DupuisWednesday, 11 November 2020
Después del uso, la resistencia respiratoria no es grande, se siente bien y puede mantenerse caliente. Lo más importante es que está muy de moda.
ByAbelTuesday, 10 November 2020
Porter ce masque personnalisé, marcher dans le vent est non seulement confortable, mais aussi très beau
By Daniel LavoieTuesday, 10 November 2020
No solo la calidad es muy buena, sino también muy individual, realmente me gusta
ByBarzelSaturday, 07 November 2020
Als ich diese maßgeschneiderte Maske zum ersten Mal sah, kaufte ich sie sofort. Es fühlt sich gut und voller Persönlichkeit an.Gute Verarbeitung
By相原りなSaturday, 07 November 2020

USD

Your cart is currently empty.